Hi there,
Two days ago I noticed that an update (v0.3.5) was available and I went for it. After the update was downloaded i received a message to restart the server, once I click to restart i receive a message "Gateway timeout". So far so good, this should be expectable.
After waiting for approx. 1h and the system not coming back up online I restarted the server but no luck.
I connected a monitor to it and i saw the following error: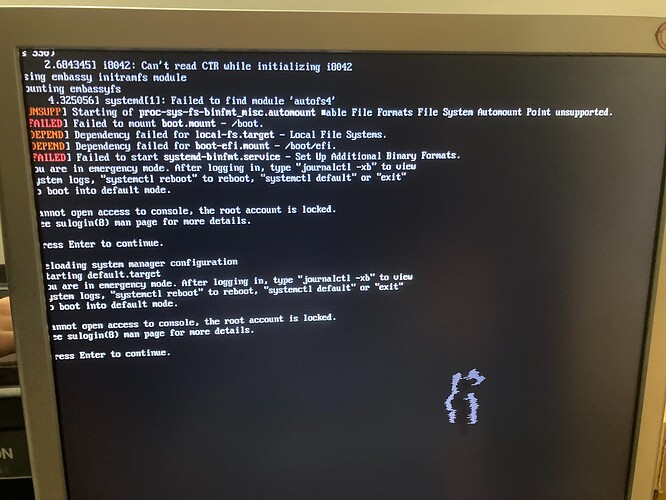 To try and fix this, I inserted my bootable StartOS pen and tried to reinstall StartOS. No luck with that either.
Next i downloaded the v0.3.5 .iso from Github, flashed the pen with it and reinstalled StartOS again and now I see the following: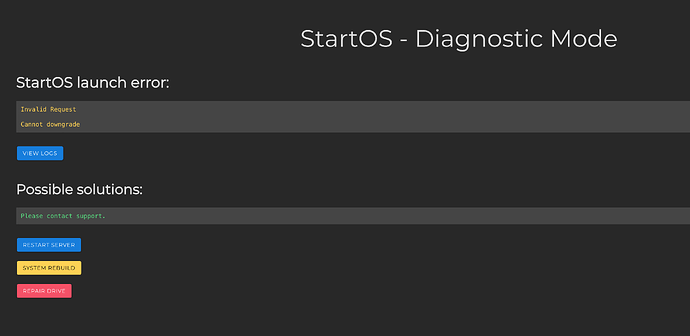 Logs:

I've run out of ideas of what to do without wiping out all data.
Any help is appreciated

PS.: I've tried the "SYSTEM REBUILD" option.