Hi,
I ran across a few issues when trying to configure Tor on my Windows device.
First issue. I can't get the Tor service to run. I followed the guide, created the service successfully, however, I got a failed error when trying to run it. See below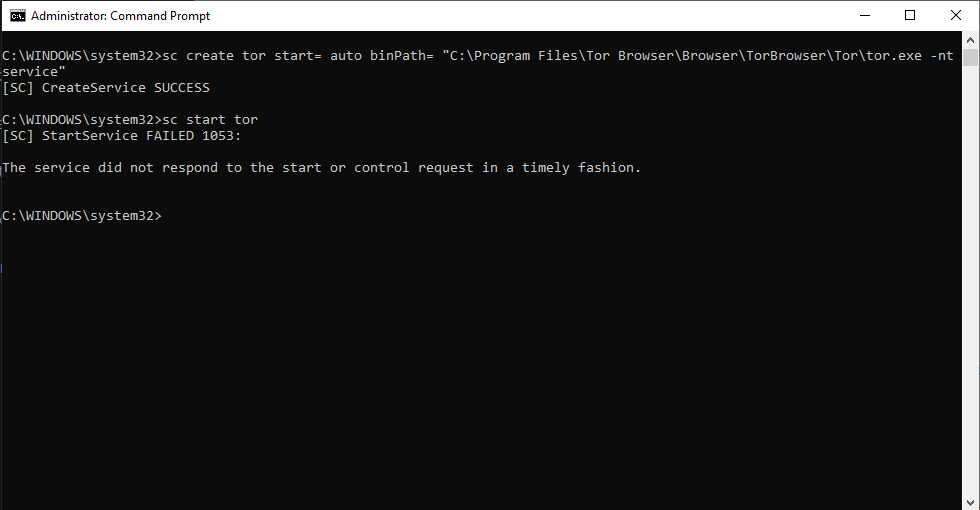 Second Issue/Question: Due to the issue above, I just tried accessing my server directly in the Tor Browser. After connecting to the Tor Network, I pasted in my server's .onion address and was met with the below warning. I know I can click "Advanced" and accept the risk and it will work, but I wanted to be sure the warning wasn't a sign of a true security threat/risk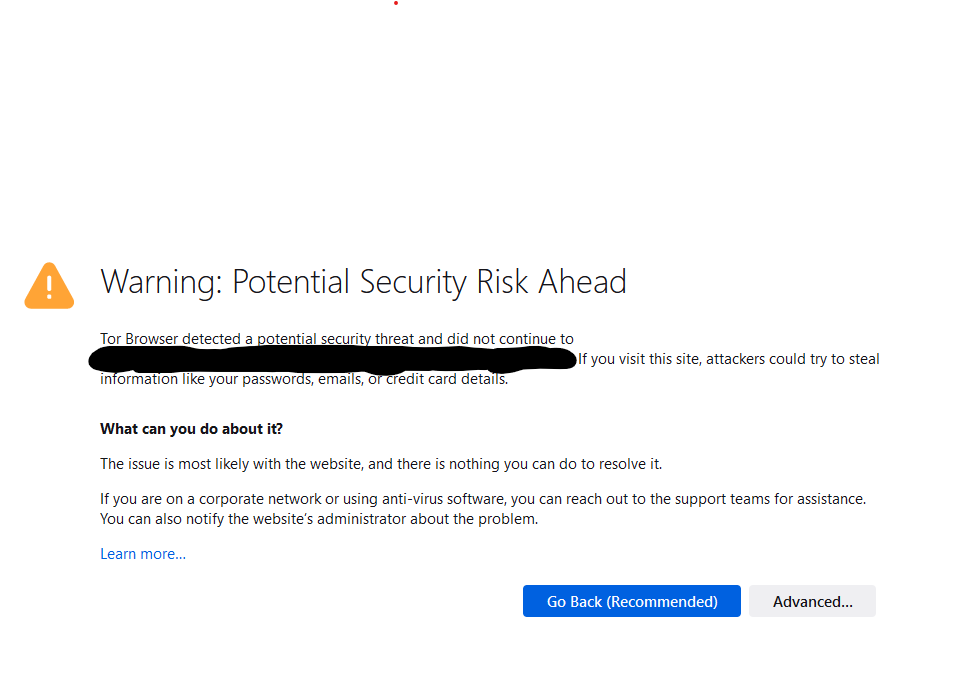 Thanks for taking the time to read this post and appreciate any help that can be offered!